Posted by A :: 6:41 AM :: 0 Comments:


-------------------------------------
Tuesday, June 02, 2009
Fixing Some of Guest OS Issues with VMWare Workstation on Linux
When the virtual machine image is stored on an NTFS partition, NTFS-3G hogs the CPU and freezes the machine very frequently leading to very slow performance of the virtual machine and possibly preventing you from using files on that partition during the freeze periods. The reasone is a bit complicated, but a temporary solution is mentioned here. Just add the following line to the

.vmx

file of the virtual machine.
mainMem.useNamedFile=FALSE
xkeymap.keycode.108 = 0x138 # Alt_R
xkeymap.keycode.106 = 0x135 # KP_Divide
xkeymap.keycode.104 = 0x11c # KP_Enter
xkeymap.keycode.111 = 0x148 # Up
xkeymap.keycode.116 = 0x150 # Down
xkeymap.keycode.113 = 0x14b # Left
xkeymap.keycode.114 = 0x14d # Right
xkeymap.keycode.105 = 0x11d # Control_R
xkeymap.keycode.118 = 0x152 # Insert
xkeymap.keycode.119 = 0x153 # Delete
xkeymap.keycode.110 = 0x147 # Home
xkeymap.keycode.115 = 0x14f # End
xkeymap.keycode.112 = 0x149 # Prior
xkeymap.keycode.117 = 0x151 # Next
xkeymap.keycode.78 = 0x46 # Scroll_Lock
xkeymap.keycode.127 = 0x100 # Pause
xkeymap.keycode.133 = 0x15b # Meta_L
xkeymap.keycode.134 = 0x15c # Meta_R
xkeymap.keycode.135 = 0x15d # Menu
Labels: linux, ubuntu, VMWare, XP
Posted by A :: 6:05 AM :: 0 Comments:


-------------------------------------
Sunday, May 17, 2009
Removing .svn files manually from a managed directory..

I made a copy of an Eclipse project I was working on because I wanted to experiment with some things and didn't want to affect the original code. However, that project was managed by SVN and consequently all of the subdirectories of resulting copy also had the .svn subdirectories in them. I wanted to quickly delete all these subdirectories manually from the command-line. Here is what I did.

Use find to locate all the subdirectories having the given name within the desired directory. For example, for locating subdirectories with the name .svn within the current directory, use the following:



find . -name .svn



Now we pipe the results to

xargs

and use the

rm -r

as the command of choice for

xargs

.

xargs

will execute the given command on all the results obtained from the find command.



find . -name .svn | xargs rm -r





Note:


Because Unix filenames can contain blanks and newlines, please read the man pages for xargs for information regarding using xargs with such files.

Labels: Eclipse, Java, linux, Subversion


Posted by A :: 7:48 AM :: 0 Comments:


-------------------------------------
Thursday, March 26, 2009
EARTH HOUR - Saturday, March 28th (8:30-9:30 PM)
This year, Earth Hour has been transformed into the world's first global election, between Earth and global warming.
For the first time in history, people of all ages, nationalities, race and background have the opportunity to use their light switch as their vote – Switching off your lights is a vote for Earth, or leaving them on is a vote for global warming. WWF are urging the world to VOTE EARTH and reach the target of 1 billion votes, which will be presented to world leaders at the Global Climate Change Conference in Copenhagen 2009.
This meeting will determine official government policies to take action against global warming, which will replace the Kyoto Protocol. It is the chance for the people of the world to make their voice heard.

Earth Hour began in Sydney in 2007, when 2.2 million homes and businesses switched off their lights for one hour. In 2008 the message had grown into a global sustainability movement, with 50 million people switching off their lights. Global landmarks such as the Golden Gate Bridge in San Francisco, Rome's Colosseum, the Sydney Opera House and the Coca Cola billboard in Times Square all stood in darkness.

In 2009, Earth Hour is being taken to the next level, with the goal of 1 billion people switching off their lights as part of a global vote. Unlike any election in history, it is not about what country you're from, but instead, what planet you're from. VOTE EARTH is a global call to action for every individual, every business, and every community. A call to stand up and take control over the future of our planet. Over 74 countries and territories have pledged their support to VOTE EARTH during Earth Hour 2009, and this number is growing everyday.

We all have a vote, and every single vote counts. Together we can take control of the future of our planet, for future generations.

VOTE EARTH by simply switching off your lights for one hour, and join the world for Earth Hour.

Saturday, March 28, 8:30-9:30pm.
Posted by A :: 11:01 AM :: 0 Comments:


-------------------------------------
Wednesday, March 04, 2009
Proper User Policy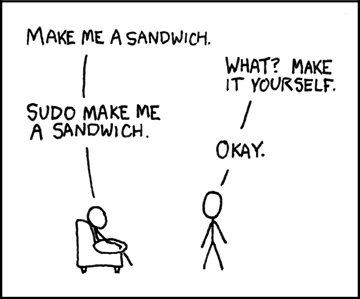 Posted by A :: 2:41 PM :: 0 Comments:


-------------------------------------
Friday, February 27, 2009
Venus on a date with the Moon

While walking back home today, the sky was finally clear after a rainy morning. Looking up at the sky, I saw a breathtaking sight. It was Venus on a date with the Moon. Unfortunately, I did not have a suitable camera with me. But I did find many photos of the event online. Below is a clear one from Vancouver which can be found here.


Labels: Moon, Vancouver, Venus
Posted by A :: 11:27 PM :: 0 Comments:


-------------------------------------

Unless otherwise expressly stated, all original material of whatever nature created by the blog's author and included in the "A man will die, but not his ideas." weblog and any related pages, including the weblog's archives, is licensed under a Creative Commons Attribution-NonCommercial-ShareAlike 2.5 License.
* Java and the Java Coffee Cup Logo are trademarks or registered trademarks of Sun Microsystems,Inc. in the U.S. and other countries.